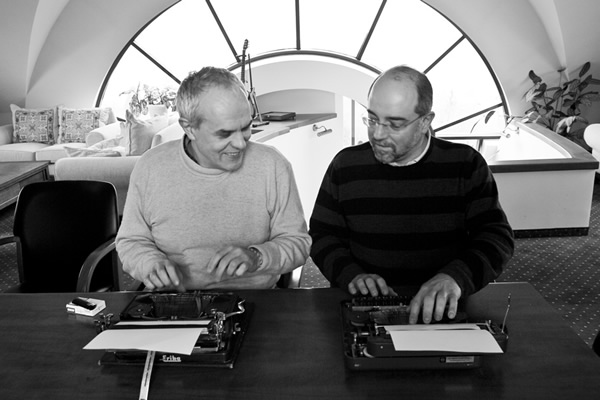 About
Mr. Andrei Raichev (born 1955) has graduated from Sofia University with Ph.D. in sociology. Director of the Institute of Youth Studies (1988), and subsequently (1990) Director of the National Centre for Opinion Polls.
In 1991 Mr. Raichev became co-founder of BBSS Gallup International plc which has emerged as the largest full service market and opinion research agency in Bulgaria, with associate, joint venture and affiliate companies in operations in Albania, Kosovo, Macedonia, Romania, Serbia and Bosnia-Herzegovina BBSS has since developed the biggest multinational research network in the region. Mr. Raichev holds positions as Director and Member of the Board of BBSS.
Mr. Raichev is also co-owner and publisher of several magazines: the biggest Bulgarian home and life style magazine Nash Dom (Our Home) and the most popular magazine for women Zhenata Dnes (The Woman today).
Mr. Raichev is the author of theoretical books in Sociology: "The Second Net", "Privileged Points of View", "What Happened? – a Story About the Transition in Bulgaria (1989-2004)"- in association with Mr. Kancho Stoychev; and of numerous short feature articles on social and political science, as well as on current affairs.
He is married, has four children, and speaks perfect Russian and fluent English.
Contact

Books
Privileged perspectives
What Happend
About
• Founder (1991) and Executive Chairman of BBSS Gallup International Plc, the first privately owned, and currently largest market and opinion research agency in Bulgaria, with regional network of affiliates in Albania, Macedonia, Romania, Serbia, Bosnia-Herzegovina, Kosovo and Moldova.
• CO (since 1998) of TNS Balkans, following the purchase of shareholding in BBSS by the Taylor Nelson Sofres Group, which ranks second in the information industry world-wide.
• Member of the Board (since 2000) of Gallup International Association, the oldest and largest global opinion polling network.
• Founding member of the CEIBG (Confederation of Employers and Industrialists in Bulgaria), currently Board member.
• Founder and CEO of BlackSeaRama, a real estate development, construction, investment and management company, which has among its projects the first Gary Player Signature Design golf course in Bulgaria, and a holiday village on the Black Sea Coast.
• Vice-President and Member of the Board of the Bulgarian Golf Association.
• Chairman and Member of the Board of Brothers Mormarev Foundation, active in promoting the advancement of literature and film-making for children.
• Chevalier dans l'Ordre National de Mérite, awarded by the President of the French Republic for outstanding professional achievements.
Contact

Books
Privileged perspectives
What Happend